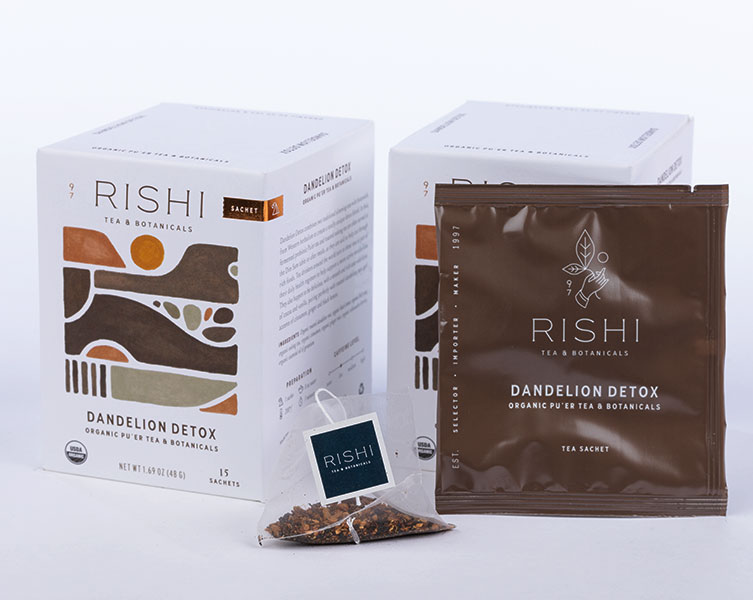 – Dandelion Detox CERTIFICATIONS –
* grayed out image means it is not certified in that category
Organic Pu'er Tea Sachets
Roasted dandelion root provides a bittersweet cacao profile, which is enriched with fermented Pu'er and oolong teas. Saigon cinnamon simmers with sweetness, while lemon provides cleansing balance. Finishes with uplifting hints of rose geranium.
Ships in 1 to 2 business days
Dandelion Detox combines two traditional slimming teas with botanicals from Western herbalism to create a totally unique detox blend. In Asia, fermented probiotic Pu'er tea and roasted oolong tea are often served at the Dim Sum table or after meals, as they are said to help cut through rich foods. Tea drinkers around the world turn to these teas as part of their daily health regimen to help support a more active metabolism. They also happen to be delicious, with a smooth and rich taste with hints of cocoa and vanilla, pairing perfectly with roasted dandelion root and accents of cinnamon, ginger and black lemon.