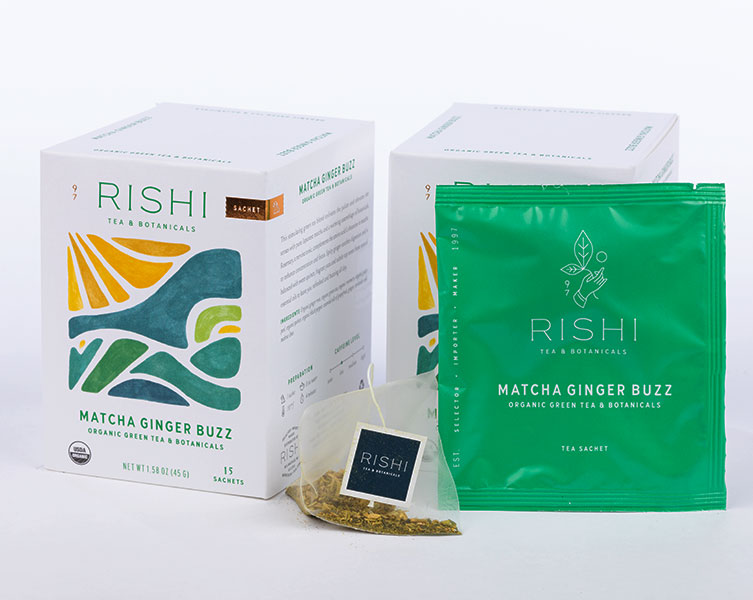 – Matcha Ginger Buzz CERTIFICATIONS –
* grayed out image means it is not certified in that category
Organic Green Tea Sachets
This brain tonic energizes deeply with uplifting Matcha green tea and a zesty buzz of ginger, with fragrant peaks of rosemary and yuzu citrus.
Ships in 1 to 2 business days
This stimulating green tea blend enlivens the palate and elevates the senses with pure Japanese matcha and a warming assemblage of botanicals. Rosemary, a nervine tonic, complements the amino acid L-theanine in matcha to enhance concentration and focus. Spicy ginger soothes digestion and is balanced with sweet quince, fragrant yuzu and subtle top notes from natural essential oils to leave you refreshed and buzzing all day.