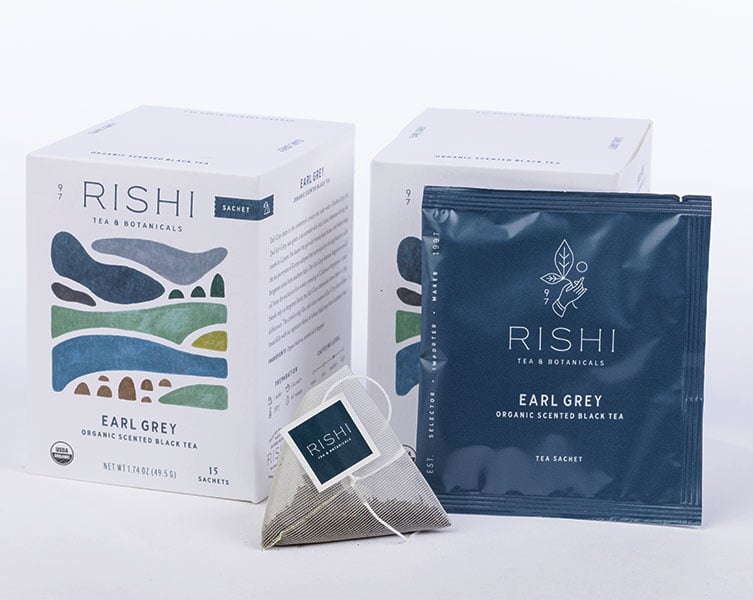 – Earl Grey CERTIFICATIONS –
* grayed out image means it is not certified in that category
Organic Black Tea Sachets
Full bodied and smooth with the enlivening floral character of real bergamot citrus.
Ships in 1 to 2 business days
Earl Grey dates to the nineteenth century tea trade when Charles Grey, the 2nd Earl Grey, was given a tea scented with local citrus blossoms during his travels in Canton. He shared the gift with friends back home, and before long the tea purveyors of Europe adopted the technique by infusing black tea with bergamot citrus from southern Italy. Our Earl Grey features fragrant essential oil from the exclusive first winter pressing of Calabrian bergamots. Lesser blends rely on bergamot flavor, but Earl Grey enthusiasts know there is a big difference. The comforting lilac and citrus notes of Earl Grey harmonize beautifully with our signature blend of robust black teas from Southeast Asia.