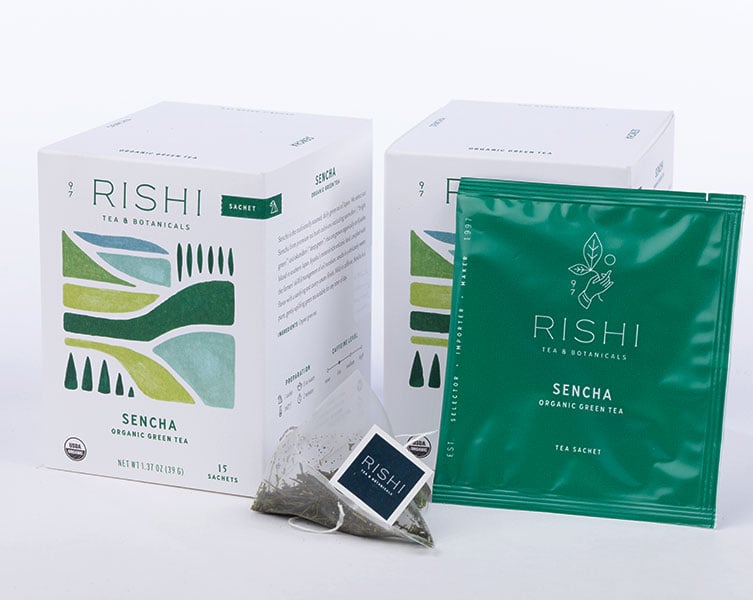 – Sencha CERTIFICATIONS –
* grayed out image means it is not certified in that category
Organic Green Tea Sachets
Traditional Japanese tea with a savory-sweet flavor and bright green infusion.
Ships in 1 to 2 business days
Sencha is the traditionally steamed, daily green tea of Japan. We select our Sencha from premium tea bush cultivars including saemidori ("bright green") and okumidori ("deep green") that are grown organically on Kyushu Island in southern Japan. Kyushu's mineral-rich volcanic land, coupled with the farmers' skillful management of soil nutrition, results in a delicately sweet flavor with a satisfying and savory umami finish. Mild in caffeine, Sencha is a pure, gently uplifting green tea suitable for any time of day.