At Alpen Sierra we realize it is important to administer our business in a compassionate, responsible, and sustainable manner. We all serve an integral part in the wheel of commerce and life. Balancing the three forms of capital – social, economic and environmental, in a global community requires active participation from everyone. Equity and support are essential.
We are blessed with what we have. The ability to earn a living doing what we love to do is just one facet. Providing enrichment and joy in your day is another. We are mindful of, and thankful to all of the people and places that inspire, motivate, and provide this wonderful life. That's why we give back. Let's work together to support and provide for our local and global communities. Won't you join us today?

This coffee empowers women. Having visited the women farmers of CECANOR in Peru, who provide us excellent and delicious coffees, was the impetus for Alpen Sierra to join in support of the Cafe Femenino Foundation. The 100% women-processed coffees, organized as Coops, provide an additional revenue stream for the farming families, increasing household incomes, creating the ability to organize, and provides leadership opportunities for women in their communities, as well as serving as vital role models for future generations of women farmers at origin.
2020 Giving: Alpen Sierra adopts and funds $4,050 for the Casa Cafe Femenino Community Center and Safe Shelter in the Peru – Lambayeque-Kinaris community of Chinama. More info at, https://cffoundation.org/grants/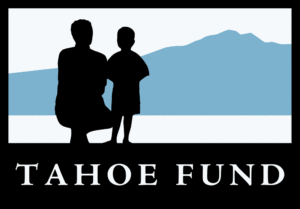 We call Lake Tahoe home. The Lake is a magical place, full of majestic beauty, providing an abundance of activities, recreation, and rejuvination for locals and visitors alike to enjoy. It is essential to be sustainably mindful and practical to maintain the beauty and pristine environment of Lake Tahoe. Many environmental improvement and maintenance projects have been identified by several agencies. There is a gap between the existing environmental needs and the available funding required to complete these essential projects. The Tahoe Fund's goal is to fill some of this gap while acting as leverage for additional public funding from our federal and state partners.
2020 Giving: Green Bucks & matching proceeds, $734 and 1% of sales of Big Blue Tahoe Blend @ $466 for a total of $1,200.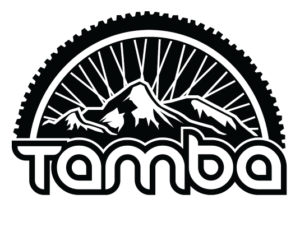 Tahoe Area Mountain Bike Association
Lake Tahoe is host to some of the world's finest and funnest mountain biking terrain and trails. Alpen Sierra supports TAMBA with cash donations annually to ensure we have an ever-growing variety of MTB ride and exploration options for our time outside.
The Tahoe Area Mountain Bike Association is a volunteer-driven nonprofit organization that builds, maintains, and advocates for multi-use trails in Tahoe while providing education to all trail users and hosting fun community events. TAMBA helps maintain more than 100 miles of trail each year.
2020 Alpen Sierra giving total, $1,500
MORE ORGANIZATIONS WE SUPPORT THROUGH DONATIONS
SIERRA AVALANCHE CENTER 2020 - $500
TAHOE RIM TRAIL ASSOC. 2020 - $500
PROTECT OUR WINTERS 2020 - $500