– Autumn Equinox Blend CERTIFICATIONS –
* grayed out image means it is not certified in that category
A multi-roast premium coffee blend rich in character. Sweet and spicy notes captivate the palate, rounding out with a lingering, chocolaty finish.
$16.45 — available on subscription
Ships in 1 to 2 business days
Roast(s): Full-City, Dark Roast
Origin: Brazil, Colombia, Guatemala, Sumatra
Varietal: Bourbon, Castillo, Caturra, Catuai, Mondo Novo, Typica, Ateng, Jember, Garundang
Altitude: 1,000 – 1,800 Meters
Processing: Natural, Washed, Wet-Hulled, Sun Dried
Certifications: Rainforest Alliance
Our Story This once seasonal blend is offered by popular demand from our honored customers who just love it and have to have it. This blend was a creation of our former long-time team member, Bob Galbreath. It was one of his very favorite blends, and now it can also become yours! We lift our cups to Bob. Cheers!
IF YOU LIKE THIS ROAST, YOU'LL LIKE THESE TOO: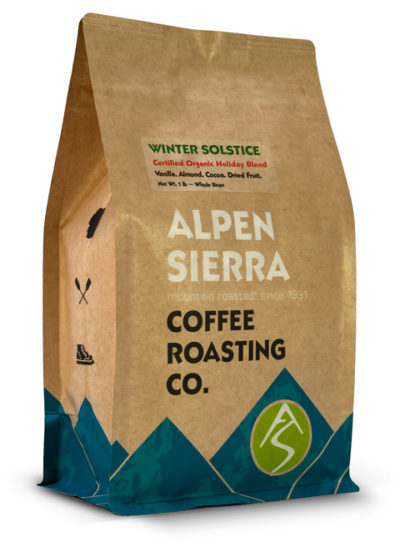 A multi-roast premium coffee blend. Sweet and spicy aroma welcomes a complex flavor, rich and balanced with chocolate and vanilla notes, lingering sweetly in a long aftertaste.
ROAST NOTES »